by Gary Powell




There is no doubt that Meredith McCall stars as Austin's "leading lady" in our rich theatre community here. She can most often be found performing at the Zachary Scott Theatre Center here in Austin.
As a producer, I often look to the lyric to best determine the musical setting for a song. As a songwriter, I get to decide that right up front during the writing process. Ted Kryczko, Vice President of Product Development at Walt Disney Records, also drives this decision about stylistic determinations. In this case, he needed a funny Christmas song for an upcoming project. I penned the lyric first and upon approval wrote the music for "The Silly Words of Christmas Time". This was indeed a theatrical piece requiring acting skills as well as singing ability.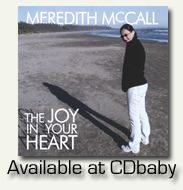 Ted suggested Meredith McCall as she has a long history of singing at Powell Studio Productions for Disney sessions. We both know her as an actor and singer. In this case, we were asking her to sound like a young girl. The song had many verses with words trotting by at a very quick pace, so I sent Meredith a quick mp3 of a scratch vocal ("scratch" meaning a rough performance just for learning the song). She came the next day and delivered the perfect performance in only two takes.
These Meredith McCall solo performances can be found on various Disney Karaoke and other recordings listed below. Please note that I do not sell these recordings. For more information please go directly to Walt Disney Records or follow the links below for specific titles.
A PARENT'S CHOICE AWARD WINNER
A Bug's Life Sing Along
"Flea-Ring Circus", "Ladybug"

Cinderella
Beauty and the Beast
"Home"
Various Other Meredith McCall Performances
"Home for the Holidays", "Easter Parade", "The Purple People Eater", "The Silly Words of Christmas Time"
Chorus Performances
"Let's Sing a Gay Little Spring Song", "Summertime, Summertime", "Baby Mine", "Bibidibobbididoo", "Little April Shower", "The Name Game", "The Ugly Bug Ball", "Little April Shower", "Here Comes Peter Cottontail", "In the Good Ole Summertime", "Rocking Around the Christmas Tree", "High Hopes", Kurt Van Sickle Sessions