by Gary Powell


Culture, politics, belief systems, family and psychology are all having their way with us as artists. Untangling all of it as a young person is nearly impossible. Most of us think we are in control of our self-aggrandized destiny, especially when so many others agree with us. Little do we know the depth of personal deception we live under. No matter one's age, it's time to see the glass as both half-empty and half-full!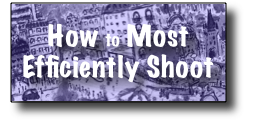 It's time to make a plan! In fact, you are going to need two plans: a business plan and a philosophical plan. If your philosophical plan is EGOCENTRIC, in other words, if the rest of the world revolves around you, it's time to change THAT before that same world grabs you by the neck, slams you on the deck, then drops a rather large piece of reality on your head!

Unfortunately, when one's philosophical plan is egocentric, by default, so will be the business plan. Nothing will effect your efficacy as an artist or business person more than what is already between your ears right now. Education cannot supercede it. Willpower cannot subdue it. And LUCK, better described as what you unconsciously attract to yourself,


WILL ONLY MAKE IT WORSE!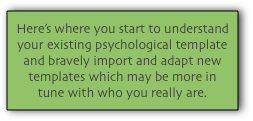 And guess what?
The glass is not even in your hands!
Lecture Level and Requirements

It's not a mistake until you make it! Who wins and who loses might be determined by fate, birthright or blind luck. We will try to learn who we are and there we will find the edge and just maybe cheat luck over to our side with discipline, courage and self
knowledge. College and graduate level only. Inclusive of non-musicians.


All Content of Gary Powell's Site is Licensed Under a
Creative Commons Attribution-NonCommercial-NoDerivs 2.5 License


.