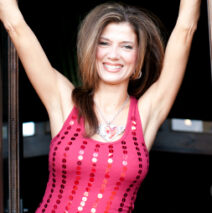 "Aristotle's Prayer" is an educational experience both historically and personally. It leaps over religious barriers of any kind; those by which we are subtly seduced to adopt and integrate into our framework. The message is deeply loving and wonderfully not judgmental of self or others.
"Aristotle's Prayer" highlights the innocent courage it takes for learning our own humanness, lengths and limitations. Through the eyes of an innocent soul we find a genuine quest for personal value, which in turn appreciates and values others in the world with us, and around us.
Gary Powell's authentic life is expressly revealed when we, as audience members and friends, hear his final words and wishes…a life of love and value, of hope and happiness, a journey of being alive and truly loving those we are so blessed to be alive within this world. HIS words are worth hearing. Most impressing, as Gary's wishes grow larger, he seems to recede behind the message, no exaltation of his own. Now THAT'S awesome!