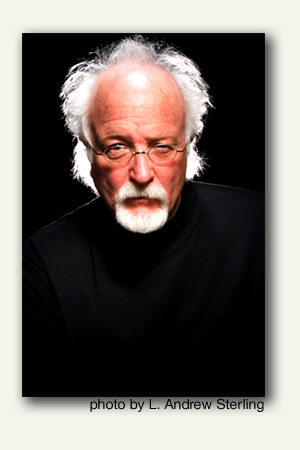 Chances are that if you have children, you have heard of Gary Powell and his music.  He began working as a composer/producer for Joe Scruggs in 1982 and Walt Disney Records in 1989. Gary continues to write scripts, speeches and complete shows for his clients who include performers, authors, radio hosts, comedians, politicians and iconoclasts.

His true interest, however, is to investigate the duality of human nature, the unspoken communication of humans, emotional slavery and the notion of assigned familial responsibility, the big lie of success, the search for dark matter in the interstellar medium, the dynamic and historic systems of pain avoidance, the role of consciousness in the search for meaning balancing the role of meaning in the search for consciousness, the birth and death of a soul, and the curve of a woman's ankle; all without having to eat cat food under the Congress Avenue bridge at the end of it all.
Most of Gary Powell's recording sessions, music business mentoring, lecture notes and other creative projects are here within this site. Navigate through the categories in the left-hand panel which interest you the most. Please feel free to subscribe and then add your voice and experience by contributing your insights on any posts within this site.
Contact Gary Powell
View Gary's Recommendations on LinkedIn