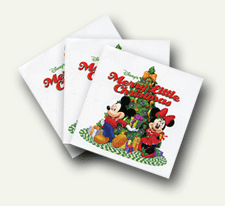 Jesmax Music, BMI, is pleased to have placed a Gary Powell song, "My Gift is You", on the album "Disney's Merry Little Christmas" on Walt Disney Records.
The song is performed by singers Craig Hella Johnson, director of vocal ensemble Conspirare in Austin, and Leslie Whiteley, a Killeen, Texas school music teacher.
Album Producers: Gary Powell, Ted Kryczko, Ed Mitchell
Song Producer: Gary Powell
Piano: Gary Powell
Guitars: Larry Seyer

The Austin String Quartet
Violin 1: Richard Kilmer
Violin 2: Elise Winters
Viola: Bruce Williams
Cello: Douglas Harvey
Please note that I sell no Disney products on my site.
This CD can be purchased exclusively at Target stores across the country.