by Gary Powell, Austin Vocal Producer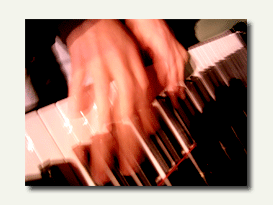 Rich Harney is a small man by physical stature, but you'll think again when when hearing him play piano.
RICH HARNEY PLAYS DEEP!
I have known Rich for a couple of decades just from both of us being in the Austin music scene. He knows I specialize in working with studio singers and studio choral recordings are a mainstay of my production business. I am honored that Rich sought me out for the recording of "Jesus, Lamb of God", which is Rich's new choral composition. The piece is haunting and healing largely from the beautiful colors drawn from Rich's harmonic personal library.