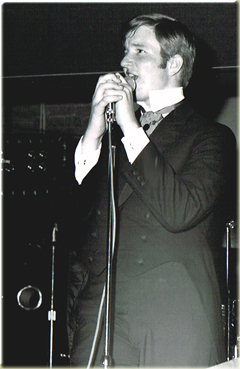 GARY POWELL, Speaker
High School Choir Banquet, 1969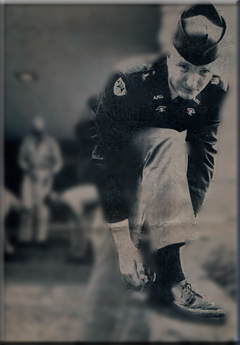 GARY POWELL, Singing Cadets
Texas A&M University
The Battalion Newspaper, 1969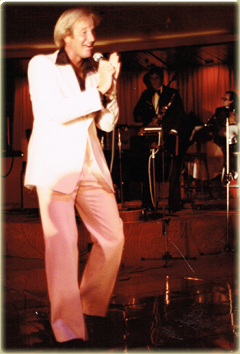 GARY POWELL, Cruise Performer
Royal Caribbean Cruise Line
The Song of Norway, 1978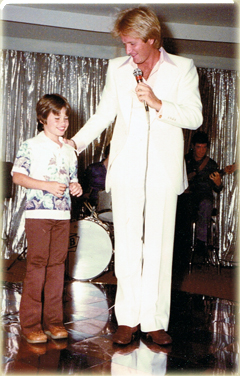 GARY POWELL, Cruise Director
Royal Caribbean Cruise Line
The Song of Norway, 1978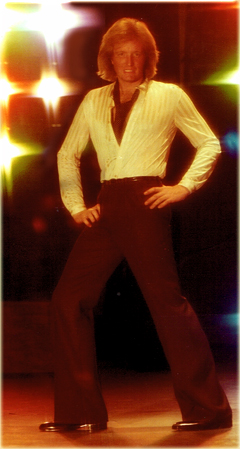 GARY POWELL, Disco Era
Los Angeles, 1979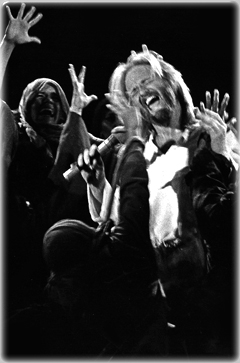 GARY POWELL Sings the Role of Jesus
"Jesus Christ Superstar" 1980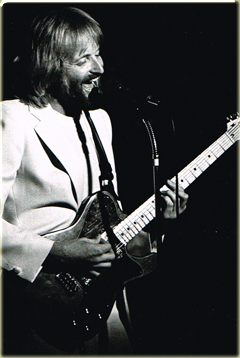 GARY POWELL Performs "In My Life"
The Music of John Lennon 1981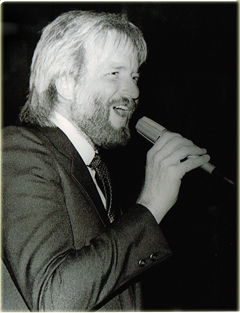 GARY POWELL, First Album Release
"The Music is Everything" – 1982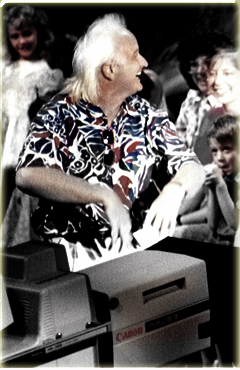 GARY POWELL – KLRU-TV
Joe Scruggs "Deep in the Jungle" 1991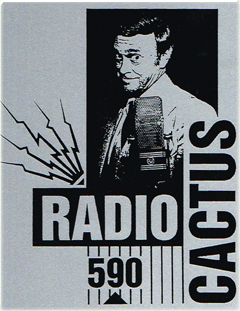 Gary Powell, Writer
"Playback" 1995
(Tribute to Cactus Pryor)
Rod Caspers, Director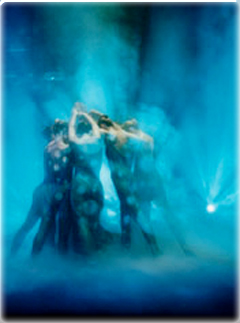 Austin Contemporary Ballet
"Rhapsody of the Soul" 1996
Greg Easley, Choreographer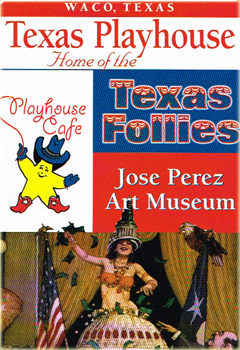 GARY POWELL – Writer
"Texas Follies" 1998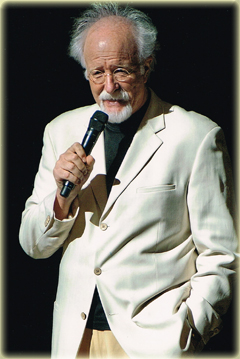 GARY POWELL Performs at Alma Mater
Sam Houston State University, 2011.
Born into the family voted
Most Unlikely to Raise a Musician
, Gary Powell did not follow in his parents' footsteps. His mother was raised on a dairy farm in deep East Texas, his father from a large family of truckers. Fortunately, his father's parents were smart, funny truckers, and his mother's parents smart, ambitious farmers.
As a veteran of World War II, Gary's father attended Texas A&M and consequently began his long and successful career in the oil and gas business as a petroleum engineer. As a result, the family found themselves in affluent circumstances in Dallas, and Mother supported, cajoled, studied, and fueled her own initiative for the family to fit into that world.
Gary and his older brother Joe were both Texas-ranked tennis players throughout high school. Off the court, other interests brewed. Then, this happened: Mother heard Gary singing in the shower and thusly encouraged him to audition for the high school choir. He wasn't chosen. He persisted, though, and, as one does in this family, was selected his junior year with zero training in music or voice. Upon being cast in Camelot and the next year in Carousel, Gary was hooked on musical performance. Also, Willis Alan Ramsey, his close friend since the Cub Scouts, helped Gary purchase his first guitar from Sears Roebuck & Company for $15.00. Perry Guest, a close family friend and sometimes housesitter, started teaching Gary old fraternity songs. Perry was not just any singer. He was Gordon McRae without the career. The two would unashamedly break into song nearly anywhere, and anywhere is exactly where they found eager audiences in waiting.
Off to music school Gary went, except there was one glitch: Texas A&M, the prerequisite for any Powell son, offered no degree in music. No problem. Gary sang in the Aggie's Singing Cadets sporting a buzzed haircut and military bearing, appearing with the glee club in the Miss Teenage America Pageant on National Television in 1969. Transferring just 50 miles east to Sam Houston State University a semester later, Gary reported to the music faculty that he only knew where Middle C was on the piano and nothing else. Then Gary proved it by taking the entrance exam.
The faculty urged him to consider studying something other than music: "You will never make it here. Every student here will know more than you know." Gary responded, "Can I try?" "Yes you can, but only if on scholastic probation, good for one semester." Long story short, after graduating, Gary received the Graduate Assistant Fellowship and conducted the university's 80-voice choir, taught music inside the Texas Women's Prison Goree Unit during graduate school and for the next two years, then ran, rehearsed, booked, and wrote arrangements for the Gary Powell Band, performing three nights a week and even taking the band on tour with the university's top a cappella choir and original arrangements, all the while holding a job as Minister of Music at the Presbyterian Church and, not to leave any skill set unused, also acted as tennis pro at the local resort. Gary reports that it took the next 15 years in the "professional" music business to make that much money again.
After graduate school, Gary moved to Austin for the first time and, with financial support from his parents, began writing a musical. Strangely, composing a piano score was never required in six years of higher music education. From this moment on, every learning experience, and there were many, was self-taught. Almost a year later, Gary's musical, Through My Eyes, and was produced by the First United Methodist Church. Christian record label, Word Records, in Waco, Texas, was not interested in the work. The critique stated: It needs to be 45 minutes long and 90 percent choral music. We sell more music that way and it fits nicely into any existing worship service. Yours is two hours and full of solos. Feeling the need to create income, Gary quickly earned his real estate license and moved to Dallas to work for his best friend, who had introduced him to singing at age fourteen. He made $40k in the first four months. He wasn't happy except when he drifted away from real estate back to the piano as often as possible.
In the fifth month of his new career, the family, as always, took a Christmas cruise. So, December of 1977 found Gary singing in the passenger talent show. The cruise director asked Gary if he wanted to come work for him. Gary screamed an emphatic, "Yes!" A few weeks later, after returning to Dallas, the call from the Royal Caribbean Cruise Line came in. It was 4pm on Thursday and the HR guy offered Gary the job on the cruise staff, but stressed that the offer was contingent on his being in his office by 3pm Friday, the very next day, then sailing out on Saturday. Done. Everyone supported this decision. The Perry Guest Company sold Gary's house for him, showing him a $10k profit with Gary's having only bought it four months before. His mother jumped a plane from Austin to button up his car, motorcycle, bills, and the rest of his life. Everyone delivered him to the airport knowing this was right thing to do.
A year aboard "The Song of Norway" brought every opportunity to learn from big-name acts' performances and to study their music, their charts, talk to the players, and listen to what they liked and did not like in a professional chart. It was self-education all over again. Gary sang as promised, but also called Bingo, administered Pool Games, hosted Grandmother Teas, called Horse Racing, and led exercise classes. After losing his closet friend, Buddy Browning, another performer on the ship, to a car accident, Gary retired from cruising, knowing he would take all the best parts with him, including an introduction to Management Three, a reputable L.A. firm responsible for Bob Dylan, John Denver, and Neil Diamond. How did this break happen?
A passenger who had purchased a giant tortoise shell in the islands asked Gary if he knew how she could pack it for travel. She was not aware of the custom's restriction on importing endangered species into the States. The ship's crew did not go through customs, so Gary suggested he just walk it off the ship in Miami. She gratefully said, "You REALLY need to meet my husband." Her husband, Tom Coster, was on the cruise with his whole family. He was also Carlos Santana's keyboard player.
Tom introduced Gary into the LA Management 3 firm, which shopped Gary's music to record companies for about a year. However, even though he had made it big in a small East Texas college town, Los Angeles was not so quickly impressed. Frequent sojourns over the next seven years to the promised land of L.A. transcended all reason, not unlike any horrible bi-polar-co-dependent nightmare relationship. Gary tirelessly presented his work, courting 20 publishers, 20 agents, and 20 record companies per trip. Seldom would sixty letters of introduction and follow-up phone calls convert anymore than three to five face-to-face meetings, and those meetings were with 20-something-nepotistic-appointed heads of A&R departments sporting purple hair from a color-matched punk band. Wow, every executive in L.A. is related to somebody in the business. "We Texans just piss them off," the beleaguered 27 year-old Gary would vent. One edifying caveat: when visiting the Coster's home in San Francisco, Gary found the infamous giant tortoise shell hanging on their living room wall. With seven years of L.A. wounds to lick, Gary returned to Austin to initiate Plan-B.
Well, there was no Plan-B. However, when called to do anything; sing at weddings, sing at funerals, direct the local barbershop chorus, coach singers, substitute teach music at the Texas School for the Blind, sing the role of Jesus in "Jesus Christ Superstar," musical direct community theater, M.C. Texas Beauty Pageants, perform a summer with Austin's premier comedy troupe "Ester's Follies," or serve as the Zamboni driver at the local skating rink, Gary said "yes! In the stream of yeses came the recording studio, but this time as the musical arranger, not the performer. He quickly ascertained that musical arrangers, while doing the lion's share of the work, were the least paid in the food chain, so he found himself obliged to change his title to Producer. That was easy!
So, from 1981 forward, Gary stepped away from performing and sequestered himself in soundproof rooms with no windows for twenty years. In his new self-appointed role as producer, one of Gary's first yeseswas to produce two songs for the soon-to-be children's artist, Joe Scruggs. Those two songs turned into 129 songs for Joe Scruggs and Shadow Play Records over the next decade. Before Joe, though, Gary took a swing producing two albums for singer/songwriter Phillip Sandifer, who together with Gary pushed the boundaries of the accepted Contemporary Christian musical sound and lyrical concepts.
On the heels of these two early studio successes, Gary began his seven-year stint teaching in the music department at the University of Texas at Austin, specifically directing the jazz/pop choir Ensemble 109. He immediately took the students into the recording studio, in-between their eighteen performances per semester. Gary applied everything he learned from his music education, writing charts and managing his own band, teaching in prison, and singing on the cruise ship; all of it served this pivotal experience. Now, having been away from L.A. for eight years, he picked up his tennis racket again, meeting another serious player, Professor Mike Starbird, who at the time was the Associate Dean of Natural Sciences at U.T. After hearing of Gary's success as the producer/arranger for children's artist Joe Scruggs, Mike suggested Gary meet his old college roommate, now creative director at Walt Disney Records. From here, and for the next twenty years, we won't see Gary again except for the small peeks from behind the local curtain when he composed and performed in his ballet, "Rhapsody of the Soul" in 1996 for the Austin Contemporary Ballet, his one-man-show "Maybe I'm It, Maybe I'm Not" in 1997 at Zachary Scott Theater, his commissioned original show Texas Follies for The Texas Playhouse in Waco, and three years of fundraising parodies for Austin's Paramount Theater. He wrote and produced an original one-act play roasting Austin's luminary humorist, Cactus Pryor. He even produced a private roast of Carl Rove to celebrate The Austin Headliners Club's 50th anniversary. The performing career had been traded for financial stability of sorts, and pale-white skin. The rest of the story; the years of success in the recording studio, you can find on Google.
The moral of Gary's story seems to be that every experience we survive, regardless of the pain or term, with enough yeses, can be transmuted into opportunity and prosperity. So now, the professional life of Gary Powell has gone full-circle, but this time with the perspective only glorious experience and gnashing of teeth can bring.

~ Harry Joe Reeves
Professional BioHome