by Gary Powell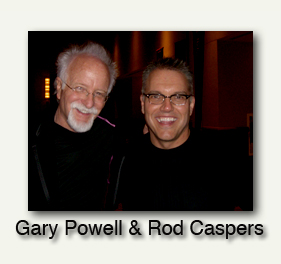 In Governor Dolph Briscoe's book, Dolph Briscoe: My Life in Texas Ranching and Politics,
he tells the story of standing on his land and telling his young children that they were looking across the far edge of Texas. Two weeks before Governor Briscoe's pubic presentation on February 11, 2009 as the recipient of the University of Texas System's most prestigious Santa Rita Award, UT Director of Creative Services Rod Caspers called me to engage my services in helping to commemorate the life of Dolph Briscoe.
Rod Caspers and I first worked together in 1990 on a special performance event for the University of Texas' Littlefield Society. Performing at that event were composers and former UT students Harvey Schmidt and Tom Jones, who wrote among other Broadway shows, The Fantasticks. At the time I was directing the University of Texas Music Department's vocal performing group, Ensemble 109 who was asked to perform with Schmidt and Jones at the event. Rod Caspers directed the event and we have been friends and colleagues ever since.
In preparation for Governor Briscoe's tribute, Rod was able to communicate to me all the most important historical and personal elements of the Governor's life that would translate well into poetry. As a lifelong Texan myself, I understood the breadth of Governor Briscoe's influence on our state. As Governor, Dolph Briscoe even appointed my father, Max Powell, to serve Texas as a member of the Interstate Oil and Gas Compact Commission. I'm proud to have briefly been involved in honoring this Texan and to do it in a manner which holds the best of himself as a father, person and public figure.
Thank you to longtime Austin composer, producer and player Danny Levin for accompanying me on the cello.
Listen to (2009) The Far Edge of Texas (feat. Gary Powell) from "Song of the Trail" byGary Powell, composer/producer on hearthis.at