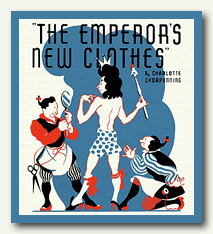 Incompetence hides under the many rocks of false assumptions. This is certainly not information specific to the entertainment industry. It is the pandemic reality of our very human nature and is very possibly written in our DNA.
We are all familiar with authors employing ghostwriters. We are less aware of when self-proclaimed film composers dungeon-up real ghost-composers to realize their ideas. True composers rightfully call these pretend composers "hummers". Can you hum a tune? Congratulations, you are now a composer. According to Presidential ghostwriter James C. Humes, we've had only five Presidents of the United States who penned their own speeches. The problem with all this is that anybody can grow up thinking they can be President and anybody is exactly who we get. This system begs the question: to whose voice are we actually listening and whose music are we actually hearing?
What we should most want is to become disillusioned! – Jonathan Hartzell
Jonathan Hartzell is a brilliant wordsmith and personal friend. He asks pointedly, "why should anyone have the goal of becoming illusional?" Therefore, disillusionment should be our goal. The truth is a good thing, but largely not taught either because of purposeful deception or tenured ignorance.
ILLUSION #1
People in authority have earned their position through education, hard work, research, investment, risk, intelligence and talent.
They possess some special quality which you don't.

ILLUSION #2
Bullies never win.
America promotes a level playing field.
People and organizations are not maliciously deceptive.
No one cuts in line.
Have you ever wondered why we commit incredible time, money and effort in earning a college education, only to find that after our very first job interview your college transcript is never requested again? Yes, at some point our experience does far outweigh our education. However, there is a less obvious and seldom taught component to success.
We mistake anger for genius. We mistake celebrity for talent and talent for intelligence. We mistake position and title for power. We mistakenly confuse conscription with honor and self-sacrifice.
First, the emperor may possibly be as naked as you are in that recurring school nightmare on test day! Second, he has obtained his high post by no known means. So, who is your emperor? The answer: the person who holds the keys to your kingdom however you may define it. Let's assume you find him and he will actually entertain your company fully clothed. Depending on where you are in life, you may or may not be able to perceive this person's competence. If not, then I say hope for the best. However, there are certain signs, if read correctly, that you may be in the dangerous presence of real Peter-Principle incompetence or the very personable and charming sycophant; the common "suck-up".
Seek out relationships which honor and support your contribution.
Why dangerous? The biggest goal of incompetence is to NOT be found out! Revealing the impostor's disguise, even with a knowing glance, may cause you to loose your opportunity or maybe even your job especially if you continue telegraphing this observation. Ask Galileo how it turned out for him to simply reveal the truth. Flip side; you keep quiet and consequently loose your own voice. Obviously, there is no good choice here. Move on quickly yet prudently!
How can you learn to detect incompetent superiors? Judgment, maturity and experience will serve you best here. Be quick to know and slow to judge! Your experience will not be my experience and your judgement not my judgement. We are all wrongly judged from time to time and I will not load you up with ammunition for some emotionally unconscious ambush. I will say that you should seek out relationships which honor and support your contribution. If they don't, then you may be in the presence of a person or organization which will neither honor or support you as an individual. This of course is dependent on your bringing something to the table besides just yourself and your good looks.
Please vow to never use your power to disguise your own incompetence by hijacking credit you don't deserve.
Remember, we all showed up on this Earth completely and totally incompetent, so again, be quick to know and slow to judge. Next, learn and improve while building your alliances with individuals and organizations which honor your contribution. Live long and prosper.
Gary Powell, Composer
To Learn More, Please Consider These Reference Links
Library of Congress: History's Wordsmiths
The Trial of Galileo Galilei
All Content of Gary Powell's Site is Licensed Under a
Creative Commons Attribution-NonCommercial-NoDerivs 2.5 License


.