by Gary Powell
The role of the music educator is being transformed. Music education has always offered a rich environment for listening, analyzing and experiencing the most masterful compositions in history while students study under expert tutelage. Transitioning a student from academia to a global market economy, however, presents new and specific challenges for us as educators which we are seldom able to wholly grasp. Why not? Higher education emphasizes and demands compliance, not just for the student, but for any person working within the institution. The successful student, in order to prosper within this educational, system, is unconsciously creating a thought process that will most certainly work against success in the less compliant world – a world where your ever maturing and less compliant self actually lives.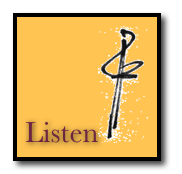 You will probably, like me, find yourself needing to turn the page quickly, without even knowing you are being taught from the wrong book. In this societal time of personal imprudence, systemic corruption and waste, and the uncertainly of leadership, the teacher and the student now find themselves as unlikely roommates in their freshman year at WTF University!
Listen inwardly, then express outwardly by nurturing relationships with individuals who are fair-minded and also your equals in intellect, passion, and talent.
Compliance by definition requires action, not of your own choice, in applying learned quantities to known stimuli. Formal education is built on the wealth of accumulated human knowledge. Educators teach what is known. Obviously, they can't teach what is not known, so who or what, exactly, is going to teach you the future? Sorry, but this next college degree is going to be up to you. Hopefully, educators will at least have the capacity to forecast and teach technological and market trends. If you are studying the arts, then the news for you is even worse. However, experiencing the historical perspective which education offers the music student is where you as the student have the most to gain. Conversely, most professors will not have experienced any of these paradoxical paradigm shifts in the market or emerging production technologies first-hand. Most are either not aware that changes or shifts have occurred or they abhor these career threatening inevitabilities altogether.
I suggest bringing your teachers into your world of experience. Your experience will not be their experience and vice-versa. Because of these rapid technological and societal changes, you, the student, now share nearly equal responsibility with your teachers in your music education. You will now need to take on the responsibility of relating to your teachers and music professors in an inclusive, yet respectful way. Invite them into your world, and if they find it wholly irrelevant to their curriculum, then look outside the hallowed halls for what you know you need. This is your responsibility to yourself. They in turn, as your professors, have the responsibility of keeping their perspectives current and relevant. There is no subject that has not been touched by technological and sociological change. Taking on the personal responsibility for your education through awakening your insight, beyond the ivory towers, will build relationships facilitating knowledge and a cogent path for you to follow during times when we all experience murky indecisiveness; a time when absolutely no one has the answers you need. Listen inwardly, then express outwardly by nurturing relationships with individuals who are fair-minded and also your equals in intellect, passion, and talent.
Helpful? Then Copy, Paste and Tweet It:
The "Shared Role" Model of Music Education. http://tinyurl.com/8j79mf
All Content of Gary Powell's Site is Licensed Under a
Creative Commons Attribution-NonCommercial-NoDerivs 2.5 License


.