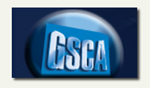 When searching for prescient, knowledgeable and soulful people, why not think big. Welcome to Austin the members of the Giant Screen Cinema Association and their 2011 convention hosted by the Bob Bullock Story of Texas Musueum.
The purpose of GSCA is to "advance the business of producing and presenting giant screen experiences." My hope is that you will find our city fun, exciting and as serious about art as you are. Thank you Tammy Seldon, Executive Director and Kelly Germain, Communications Director for choosing Austin.
Big ambitions often start here in Austin and many times stay here. If you think we are only country music or rhythm and blues, think again. This is Texas, where nothing is small, which I know you can appreciate more than most!
Here are some suggestions for your stay.
To hear the best musicians in Austin, visit the Elephant Room. The Monday night Jazz Jam is a "pick-up" big band in your face. Great players offering their best reading and improvisational chops; hosted by Mike Mordecia, trombone session player and good guy.
Eat dinner at Fonda San Miguel. Not typical TexMex cuisine, but classy, beautiful with a killer Mango Margarita. Call for reservations though – it's a big week in Austin; 512-459-4121.
Eat lunch or dinner at Jack Allen's Kitchen about 15 minutes Southwest of downtown. It's local-grown and ALL TEXAS. Get the Chicken-Fried Beef Ribs if your pacemaker's battery is well-charged! This is five minutes from my studio, so if you are in the hood, call me and I'll join you. (512-970-8888) Also, call for reservations lunch or dinner: 512-852-8558
This is my first year to attend a GSCA event. I look forward to meeting ya'll. – Gary Powell