by Gary Powell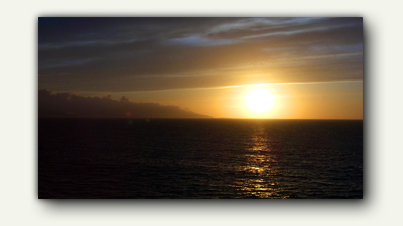 Memorial Day is the day to reclaim one of our greatest American values,
"perception becomes reality."
No, that's not it! Professional communicators across all cultures and generations have known and utilized this manipulation – every politician, every manager, every promoter. Decades ago, I had several people in the field of public relations suggest that it was time for me to "build my myth." I could never understand how they could miss the fact that my musical skills and professional life didn't need a myth. I did, however, have the need to create my own authority. Although this is the truest of American values, no one suggested it to me. The lesson of claiming my own personal authority was finally taught to me at age forty-two! Although there were immediate benefits, it took another decade before it sank in and became integrated into my being. Utilizing our self-determined authority, if we have earned it, is how we; the talented, the educated, the bold and the caring, win.
I did have the need to create my own authority. This is the truest of American values for which we have fought and died.
Only a few will understand that we, ourselves, are responsible for creating and maintaining our own authority. If learned and applied, each of us can now create a professional life which is less encumbered by the weight of the institutional gatekeepers, and there are plenty of gatekeepers who are usurping, borrowing or hijacking our earned authority. You, the individual, with the freedom to hang out your own shingle, creating your own opportunities while prospering through the relationships of your choice, is the kind of pursuit to happiness which can be traced back to the "Magna Carta" in year 1215, to Thomas Jefferson's "Declaration of Independence" in 1776, to the "United States Constitution" in 1787, and to James Madison's "Bill of Rights" in 1791.
Through this eight-hundred-year-old paper trail, self-reliance and self-determination has become embedded into the American consciousness. By awakening this reasoned argument, which we have inherited through the words of these authors, these liberators, we can define the direction of our own destinies even in failure. I have struggled with and yet still continue the great challenge of creating my own life and identity. Nobody owes this to me. The responsibility rests solely on me. If I fail, let it be a grand and picturesque failure for others to either follow or avoid. Today, I will do it yet again before the sun sets on this Memorial Day, in honor of those who even today and for centuries before, fought the good fight for my freedom. Either way it goes, at my final sunset, whatever I have built or have failed in, will be gloriously mine largely due to the sacrifice of others in the cause.
I wish you all a peaceful and healing Memorial Day!
(I took the sunset photo above in Alaska on a September afternoon in 2007. This article was originally posted May 26, 2008)