by Gary Powell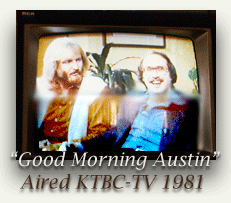 Dennis Razze, musical theatre specialist at DeSales University, has invited me to present a vocal master class on campus this March 24-25, 2007. This post is an invitation to you, the students, and me to get to know one another before the workshop. I want to hear your comments, suggestions, aspirations, experiences or questions before I just show up pretending to be brilliant.
We, as singers, all bring incredible vocal diversity to performing opportunities. Many directors and producers miss the very thing that is unique about your instrument. Even though that certainly affects you, there's not much you can do about it. The question to ask yourself, however, is whether of not your talent or vocal aptitude matches your aspirations. The stage performer will likely prosper with volume. The singer-songwriter will often prosper with vocal intimacy. The recording artist will likely prosper with agility. The successful career as a session singer will often be determined by your ear more than your voice.
I'm making two points here: One, that many times we define singing careers too narrowly, and second, we make choices based on ego and desire rather than aptitude and skill.
This vocal workshop will serve you best if we work together to make sure you are being wise in assessing where you are most likely to prosper: The stage, the artist, the studio? Learning the capacities of your own instrument is great fun if you have an investigative mind and are up for the challenge.
We all know that almost any voice can make it as a recording artist, right? This is an excellent chance for you to get a very real assessment to help determine where each of you might have the best chance of finding an audience. This vocal master class will be the the polar opposite from that typical American Idol non-constructive-ego-driven-television-nonsense. Hopefully, we will simply identify a path where you might prosper while giving you the skills to further your development in accordance with your very own individual aptitude, psychology, resources and work ethic. I'm guessing this may ALL hook back up with your audition experiences, although beit with a wider net offering you a broader perspective of what effective singing sounds like…..for YOU!
So, be bold here. Engage me now, before I show up. First, you will need to subscribe with the button at the top right of the page. (If your browser is Explorer, the sidebar navigation panel may be shoved to the very bottom of the page.) Then, post your comments, questions or concerns below. If you prefer to keep your communication private, then click on "Meet and Greet Gary Powell" and you'll find a form for sending me a private e-mail. Also, you will find much information within this professional weblog which should be helpful. Look around, check out the other singers who work in my studio and get involved if you like.
The format and schedule for classes will be forthcoming after I hear from you and work it all out with Mr. Razze, respecting your existing academic responsibilities. I have created a quick online survey which might help me understand who you are. I hope you will participate. (The Survey is Now Closed)
Also, please feel free to also share your wisdom or concerns in the comment field below regarding whatever vocal or music business issues you have.
All Content of Gary Powell's Site is Licensed Under a
Creative Commons Attribution-NonCommercial-NoDerivs 2.5 License


.