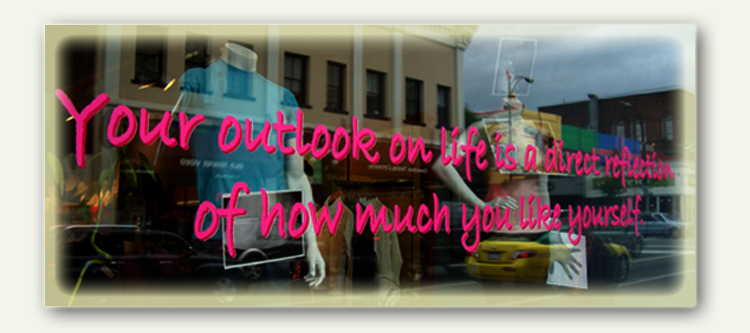 I photographed this little shop window in September, 2007, while visiting Victoria, British Columbia on Vancouver Island. I'm not sure if this statement on their storefront window is true, but I found it appealing nonetheless. I walked in with cheery confidence and bought a groovin' t-shirt which has indeed made me like myself more. Fortunately, there were no guitar stores on this street or I might have fallen into a narcissistic coma.

DISCLAIMER
In creating your lesson plan for life, remember that Retail Therapy is not for everyone. It should only be administered when in the company of someone who knows your credit limit and is bigger than you are. Under certain circumstances, Retail Therapy might actually be more detrimental to your self-worth than supportive of it. Use great discretion when undergoing Retail Therapy and remember to never shop alone especially when audio gear or musical instruments are involved.
Photograph by Gary Powell
All Content of Gary Powell's Site is Licensed Under a
Creative Commons Attribution-NonCommercial-NoDerivs 2.5 License


.